A Total Approach is a one-of-a kind place that provides different services with professionalism, high ethical standards, and possibly most important – a warm welcoming heart for those struggling to find themselves and their loved ones in the world we live in today.

Intervention is not a "quick fix", though it is targeted for specific skills to return to function in the shortest amount of time possible. We take a developmental approach. Our assessments are dedicated for specific profiles and known for "chasing the why." Intervention is more successful, when targeted as close as possible to the origin of the learning difference. Clients and families appreciate the "roadmaps" that delineates timelines with possible expectations and they trust the honesty with which their situation is highlighted and explained.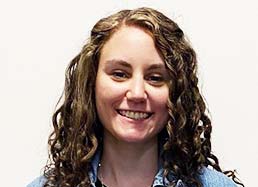 Kaylin@atotalapproach.com
Kaylin Magosin MS, OTR/L received her Master of Science in Occupational Therapy from Salus University, graduating summa cum laude. She graduated magna cum laude from the University…
+
Maude Le Roux, OTR/L, SIPT, RCTC, DIR® Expert Trainer
, is also an international trainer on a wide variety of topics and also the director of her own online academy. She was born and raised in South Africa, and graduated from the University of Stellenbosch in Cape Town in 1984. Maude married Charl Le Roux in 1986 and moved to the USA in 1993. Together, they opened A Total Approach in September 2001. Maude is SIPT certified and specializes in Sensory Integration as it applies to functional activities of daily living, including improving the ability of any child to partake in his/her learning environment. She is a ReadLS Intervention provider, as well as a certified Tomatis Consultant.
Maude has presented workshops in multiple international locations, as well as in the US nationwide. She has developed the developmental Pathways Model (DPM) in reaching clients with different profiles with a wide array of diagnosis. She is well known for her work in Sensory Processing, Autism Spectrum Disorders, Reading and Learning Disorders, as well as Attachment Disorders. She serves on the board for ATTACh, an international organization involved in attachment and trauma informed care. She is currently mobilizing an international group of Occupational Therapists to organize the influence of trauma informed care in the occupational therapy field. Maude has published two books; "The Listening Journey for Children", and "Our Greatest Allies" is available through www.amazon.com. Maude and Charl have an Airedale Terrier called Oscar, who is a source of great delight in their lives!
Anne Light, COTA/L, IMC received a bachelor's degree in exercise science from Immaculata University and wanted to further pursue a career in Occupational Therapy. She continued her education at Harcum College where she earned her degree as an Occupational Therapy Assistant. Anne completed her final student fieldwork experience with ATA where she was given the opportunity to be educated on the different programs (Tomatis, Interactive Metronome, DIR-Floortime, ReadOn) and treatment approaches. She has experience with utilizing various treatment techniques that include, but not limited to, sensory processing, reflex integration, balametrics, tactile integration, astronaut training, and DIR-Floortime. She is so inspired by what ATA is about and is thrilled to be a part of this wonderful team. As part of the ATA team, she is happy to be able to fulfil her passion for helping children reach their greatest potential.
" One of my favorite reflections from the 2019 year is being able to see just how creative children can be and how it makes me further deepen my creativity as well. "
Angela Gaudiuso Johnson, OTR/L, IMC, SIPT, CEIM, CTC, DIR-FT Practitioner, is an experienced Pediatric Occupational Therapist, practicing since 1989, and has worked in medical, educational, and private practice settings in staff and supervisory positions.
She has been working at A Total Approach since 2002, and enjoys being part of a group of experienced therapists dedicated to helping children grow to their fullest potential. Although a diagnosis may be important to obtain educational and medical services, she believes a diagnosis does not define the child's potential or future. She also believes in assessing a child's individual profile and empowering parents in assisting their child's growth. She is certified in Interactive Metronome®, Therapeutic Listening, Infant Massage, Solisten®, Tomatis®, Sensory Integration, and in administering the Sensory Integration Praxis Test.
Angela is an experienced clinician who specializes in Sensory Processing, Praxis, DIR®/Floortime™ approach, Infant Massage, Reflex Integration, Tactile Integration, and sound therapies amongst others. Angela shares our company philosophy that each child and family are unique and deserving of the best quality therapy services.
Favorite reflection of 2019:
A parent gave the highest compliment while in a parent consultation: "A Total Approach has changed our families' lives". It does not get any better than that!
Cassandra (Casie) Johnson, IMC, went to The Restaurant School and has a degree in Baking and Pastry. Working with kids has always been a passion of hers so she decided to change career paths to fulfil that dream. She wants to make a difference in children's and families lives by being part of a holistic team that believes in helping children be all they can be.
My favorite reflection from 2019 is getting to know all of the out of state/country clients who traveled so far to work with us. They're some of my favorite clients!
Andrea Keady Tjaden M.S., OTR/L, IMC, Advanced DIR/Floortime Practitioner, Level 2 Tomatis Practitioner received her BS. in Health and Occupation and M.S. in Occupational Therapy from Elizabethtown College with minors in Cognitive Neuroscience and Studio Art.
Andrea completed her final student clinical experience at A Total Approach in 2016 and has been here ever since! She loves ATA's emphasis on a developmental evaluation process and treatment approach towards each individual client.
Outside of work, Andrea enjoys spending time at the beach, hiking, painting, snuggling with her dog Kona, experimenting with new recipes in the kitchen, and traveling with her husband! An active lifestyle and the wonder of exploring are important to Andrea. She loves incorporating these values into her therapy approach by using play to make therapeutic work fun and motivating for her clients.
To best support her clients, Andrea has continued to further her knowledge base by training in the Tomatis Method listening program, Interactive Metronome, Attachment and Trauma, Sensory Integration, and the DIR/Floortime Approach.
Anne McMenamin, IMC came to ATA full of home-based knowledge from raising five children of her own with her husband, and also from receiving experience working with special needs children in a school-based environment. She has been with us now for over five years. She specializes in working with a variety of children and adolescents in programs such as Interactive Metronome® and Tomatis®, integrating her natural creativity and Floortime™ training.
She is also responsible for the scheduling of our Tomatis based programs and intensives. Anne expresses, "I've always loved the wonder of childhood and this position provides me with the opportunity to help each child grow towards his or her potential." Anne finds it rewarding to interact not only with all the kids who walk through the doors of ATA, but the other ATA team members as well.
2019 Reflection: I have been with ATA for 15 years! I don't have a favorite reflection for 2019; rather I have an overwhelming sense of gratitude that ATA is accessible to families both near and far.
Casaundra (Casey) DiDomenico, BS, COTA/L, IMC is a Pennsylvania licensed and NBCOT certified Occupational Therapy Assistant. She received her Bachelor of Science in Biology with a minor in Spanish from La Salle University, and continued her education at Harcum College for Occupational Therapy. Casey was attracted to OT because of its all-encompassing nature – something that she feels is fully embodied at A Total Approach. Her scientific background allows her to find and utilize the most up-to-date, evidence-based interventions to provide the best care possible.
Casey has experience across the lifespan, ranging from brain injury to autism spectrum disorder. Her passion lies with interventions surrounding neuroplasticity and celebrating neurodiversity. She believes every child is unique and her goal is to give each one the individualized tools they need to succeed.
My favorite memory of 2019: when a child asked me how old I was, and I asked them to guess…and they said, "I'd say….somewhere between 20 and 50". I had to laugh out loud
Mahnaz N Maqbool, MS CCC-SLP is a licensed and ASHA (American-Speech-Language and Hearing Association)-certified speech language pathologist (SLP). Born in Michigan and raised in Karachi, Pakistan she came to the US in 1993 where she attended Boston University. She was admitted to the accelerated program and obtained her Bachelor's Degree in Communication Disorders and a Masters in Speech-Language Pathology in five years and graduated Suma Cum Laude in 1993.
Mahnaz went on to work with school age children in Michigan and simultaneously at the Kaufman Center. Having moved to Maryland Mahnaz worked at DC Children's Hospital, she was the lead speech therapist with the Cochlear Implant team. In 2004 Mahnaz moved to the Pennsylvania area and began working at a pediatric outpatient clinic. While at the clinic she worked with children on the autistic spectrum and those diagnosed with apraxia, articulation disorders and specific language impairments. She also has experience working in educational settings, such as in an Autistic Support Classroom. Mahnaz is a proud mother of a two girls and a little boy. She is bilingual in Urdu and English and loves to encourage kids to read!
Adrianne Pepitone, M.A., CCC-SLP is a Pennsylvania licensed and American Speech-Language and Hearing Association certified speech-language pathologist (SLP). She attended Queens College of the City University of New York both for her B.A in Speech Pathology and Audiology and for her M.A. in Speech Pathology.
Adrianne has over 30 years experience in her field with both children and adults. Adrianne's experiences include: oral motor problems, apraxia of speech , feeding/dysphagia issues, child language development, autism, augmentative and alternative communication devices, and adult speech/language problems involving traumatic brain injury, stroke, Parkinson's Disease, and other various degenerative neurological conditions. She is currently enrolled in the PROMPT training program for certification.
Adrianne is happy to be part of the ATA team. She is excited to help clients reach their highest communication potential through the collaborative efforts of parents and other ATA team members.
Janine Gargano, P.L.A.Y. Project Certificate, Floortime practitioner,Janine Gargano, P.L.A.Y. Project Certificate, Floortime practitioner, is a dedicated Floortime practitioner ,our ATA Play Project Partner and currently, pursuing her DIR® Certification. She has over 15 years experience working with a wide range of children on the Autistic Spectrum. After graduating with a B.S. from Drexel University, Janine began her journey as a home ABA therapist and as a one to one instructional assistant in various South Jersey school districts. She gained further experience by attending a variety of workshops and intensive training on the DIR model. Due to her skills, she was employed by a South Jersey school district to provide services for a large number of children with school and home based DIR® programs. Under the supervision of Maude Le Roux, Janine has enjoyed working in the home and school environment as well as at the center. She specializes in providing Floortime services with children/teens ranging from ages 1 year through 17+ on the Autistic spectrum. Janine has attended monthly workshops in understanding the mental health developmental structures as it relates to play and the emotional process. She has completed 3 years + of workshops in addition to receiving individual supervision with Dottie Higgens Klein, LMFT, RPT-S, AAMFT-S.
Janine conveys her special fondness of witnessing the beautiful bond between parent and child during Floortime™ sessions. She expresses how much the DIR approach respects each child's individual strengths. "When you validate the child and then see that spark in their eyes, there is no greater reward."
Janine is a wife and a mother of two. Her son had been diagnosed with PDD-NOS at age two and having further challenges with Speech Apraxia. Both her husband and she are extremely appreciative to have the guidance of A Total Approach and the therapy services available to their son. As a mother of a child on the spectrum, she states , "Personally, I can relate with many parents that walk through the doors of ATA having children with special needs. We can share in the experiences of the emotional undertaking and impact this road has on our everyday lives. It also has taken me to a path of feeling extremely fortunate when either of my children cross a milestone in their lives, no matter how big or how small!"
Nicole Randazzo Collins, MOT, OTR/L, SIPT, IMC, CTC
is a pediatric occupational therapist with 18 years experience. She has been part of the A Total Approach family since 2004, specializing in evaluations. Nicole received her B.S. in Psychobiology from Albright College and graduated summa cum laude with her Masters of Occupational Therapy from Temple University. Nicole started her career splitting her time between adult and pediatric clients, working at a variety of settings. For the past 10 years however, she has focused her practice on pediatrics, specializing in evaluation and treatment of sensory processing disorder, including praxis and executive functioning. Most recently, Nicole has worked in both the clinical and school settings, working to bridge the gaps in understanding how sensory processing disorder presents itself in various settings. She strives to offer understanding to administrators, teachers, support staff, and parents, how OT can contribute to improving academic and vocational outcomes at different stages of life. Nicole has worked with students from 2 years of age through adulthood.
Nicole is passionate about training and mentorship for parents, OT students, organizations, and school teams. She believes understanding and accepting an individual's needs is as important as supporting an individual's strengths. Nicole's continuing education includes Sensory Integration and Praxis Test certified, Interactive Metronome certified, Tomatis consultant, Therapeutic Listening Practitioner, Masgutova Neuromotor Reflex Integration Specialist in Training, as well as certifications in Cogmed Working Memory Training and Certified Brain Injury Specialist. She regularly promotes and uses the Zones of Regulation program in her practice.
Lauren Roberts, MS, CCC-SLP/L is a licensed and ASHA (American Speech-Language and Hearing Association) certified Speech-Language Pathologist. Lauren earned her Bachelor's of Science degree in Speech Pathology and Audiology, as well as her Bachelor's of Arts degree in Spanish from Bloomsburg University. She continued her graduate education at Bloomsburg University and earned her Master's of Science degree in Speech-Language Pathology.
Lauren has enjoyed working in the outpatient pediatric setting over the past ten years. There, she gained experience working with children diagnosed with Childhood Apraxia of Speech, Autism Spectrum Disorder, articulation and phonological impairments, Specific Language Impairment, as well as those who use Augmentative and Alternative Communication (AAC) devices. Lauren also worked in the Early Intervention setting. Working with younger children, Lauren furthered her knowledge and skill set for facilitating early language development. She has enjoyed collaborating with parents and assisting them in implementing strategies to overcome challenges and obstacles, as well as to help their children become functional communicators.
Lauren is a proud Mom of two girls and one boy. She is very appreciative of A Total Approach and the progress her own son has made through their therapies and guidance. Throughout her son's journey at A Total Approach, Lauren has been inspired by seeing many small changes turn into a very big difference in a little boy. She is excited to join and collaborate with the A Total Approach team to help children meet their fullest potential!
Kaylin Magosin MS, OTR/L received her Master of Science in Occupational Therapy from Salus University, graduating summa cum laude. She graduated magna cum laude from the University of Pittsburgh with a bachelor's degree in neuroscience and minors in math and chemistry. Kaylin has always been fascinated with the human brain, and is passionate about understanding the brain and body connection that allows us to do everything we want and need to do in life, which led her to become an OT. It is this passion plus her experience and interest in research that drive her to "chase the why" in getting to the root of a client's difficulties. She loves getting to know each client and being creative to come up with new ways to engage and motivate them.
Outside of working at A Total Approach, Kaylin enjoys being involved in her church, attending concerts, and following the Philadelphia Phillies and college basketball (Villanova and Pitt). She loves cooking and baking, going to the beach, and spending time with family and friends.